Home Services
Audio/video integration

Audio and Video integration is much simpler than it sounds. You have a picture on your flat-panel television or front projection theater screen, you have sound to match that picture and you have an easy to operate remote to control it all. Our business was built on keeping this simple concept simple and we continue to provide our clients the easiest to operate systems available.
IBC Technology can connect your existing audio/video equipment OR we can provide you with the finest electronics on the market from manufacturers such as Sony, Samsung, Yamaha and more.
Home networking

As more of the devices in our home are "internet enabled," we find that our home network is becoming just as important as the other major systems. We recognize how important working internet is to the enjoyment of your home and have created a virtually bullet-proof system to connect all of your devices. Here is a list of just some of the devices we can connect for you:
Computers
Laptops
Tablets
Smartphones
Network printers
Apple TV
Thermostats
Satellite TV
And more!
Computer set-up

Computers are an indispensible part of our lives not only in the office, but also in the home. Unfortunately, most people do not have an IT department located in their living room. IBC Technology provides services to home owners interested in having their new (or existing) computers properly set-up. We also assist with setting up other devices such as smartphones and tablets.
Here is just a short list of the services we can provide:
Installing software
Email setup
Optimizing settings
Connecting peripherals like printers
Fixing viruses
Configuring itunes
Syncing smartphones and tablets
Whole home networking
Data backup
And more!
Smart home implementation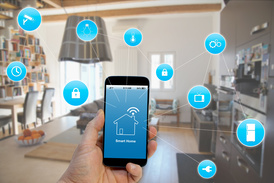 As technology moves forward, the Smart Home concept has become more of a reality. Systems have become significantly more affordable and, more importantly, more reliable. Operating the systems in your home with one button press has never been easier and IBC Technology has been installing these systems since their inception. Lighting, window treatments, heating/air conditioning, sprinkler systems and security can all be controlled on one, easy to use interface.
System Maintenance
If you have ever owned anything that plugs into the wall, you know that they sometimes do not operate the way you expect. When these problems arise, IBC Technology would like to be the company you call to make things right. We will cover equipment purchased and installed by our staff OR elsewhere. Take advantage of our industry leading customer service with monthly contracts or individual service calls.
Home Theater Design and Installation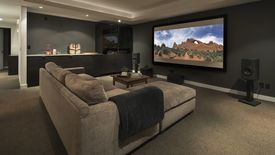 There's a big difference between a standard home theater and one designed and installed by IBC Technology. We will design a custom system to fit your needs and use the highest quality sound and picture equipment during the install. You'll have a one of a kind home theater experience that is all your own.